BEST OF BOTH WORLDS!
Picosecond pulse power with the high energy of nanosecond pulses
FracTAT™

  Advanced Laser Tattoo Removal
An Effective and Save Solution  for Multicolor Tattoos
Whether you have dark or light skin tones, need to lighten a tattoo for a cover-up, or want your ink completely removed, we will provide you with a safe and most effective laser tattoo removal treatment at affordable prices.
Our Laser tattoo removal technology is an effective way to remove any unwanted ink — even from your eyebrows.
Whether you have microblading, permanent makeup, or colorful body art, you came to right place!
Less treatments needed, faster results, less risk of scarring,  ALL in one technology 
Our innovative Fotona FracTat™ treatment creates micro-size channels in the skin over the tattoo area prior to the main laser procedure. This pre-treatment "priming" pass enables steam, gasses and ink particles to more easily escape through the skin during the subsequent full-beam Q-switched pass, thus avoiding the 'frosting' effect that can cause scaring. This also allows for a very short waiting time between multiple passes, which can reduce the typical number of treatment sessions by up to a half.
Does Tattoo removal leave scars?
Our unique FracTat Laser technology stimulates new collagen and elasticity throughout the area treated.  This reduces significantly the risk of scarring from the tattoo removal process.  It will also improve the appearance of scars already formed by the trauma of the tattoo itself.  This is the top reason why most patients now prefer this method of removal!
What about Microblading or Permanent Makeup Laser Removal?
If you have body tattoos on your arms or legs, they're easy enough to cover with sleeves or pants. But what if that unwanted tattoo is on your face?
Did a face tattoo seem like a good idea a few years ago, but now you're regretting it?  Were you thrilled by the prospect of microblading to fill in your sparse brows?  Did you think permanent makeup would save you hours of grooming, but your tattoo artist didn't quite create your ideal shape?
Regardless of what your tattoo or permanent makeup looks like or why you got them, a few tattoo removal sessions can make them a thing of the past.
If you want to touch up or remove your permanent makeup on your eyebrows, eyeliner, or lip lines, Laser permanent makeup removal works the same way as laser tattoo removal.
At Skintellect, our advanced laser technology is the most efficient removal method, and it's safe for ALL skin types.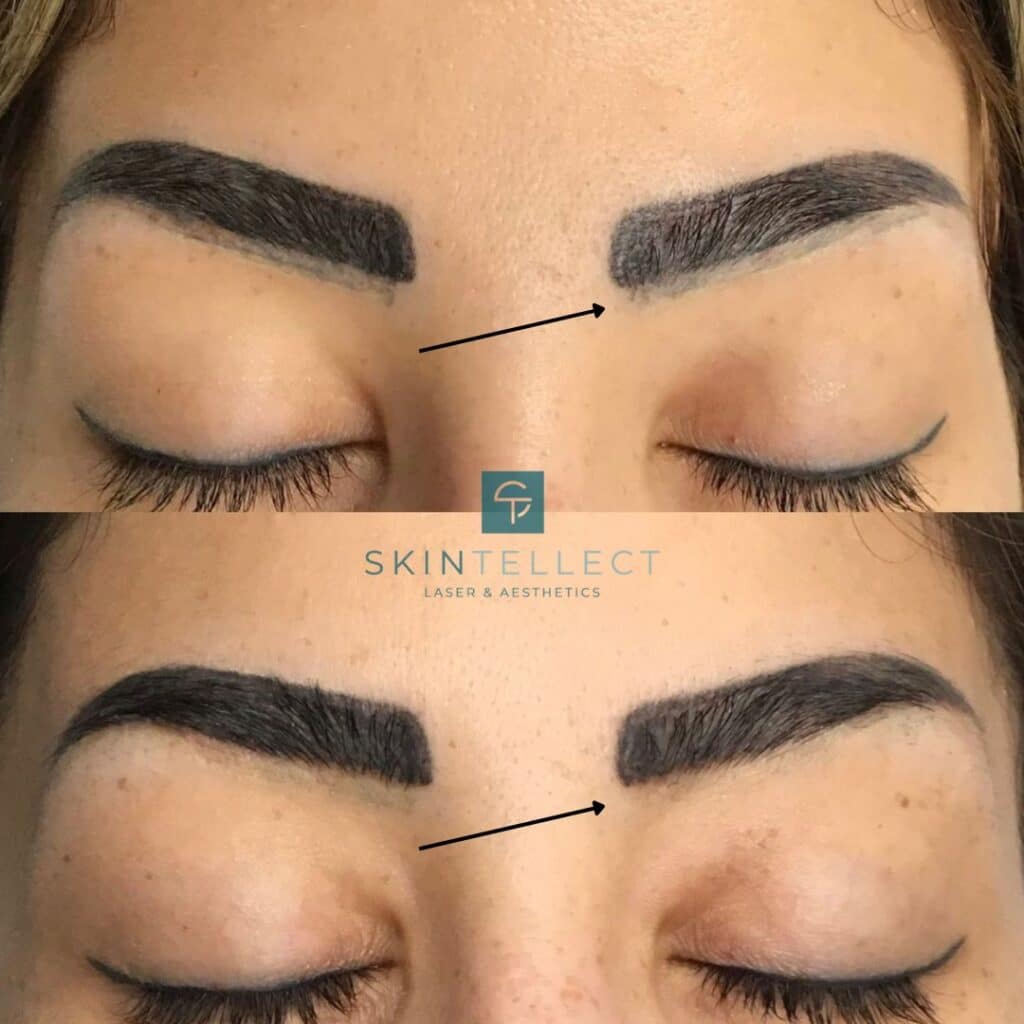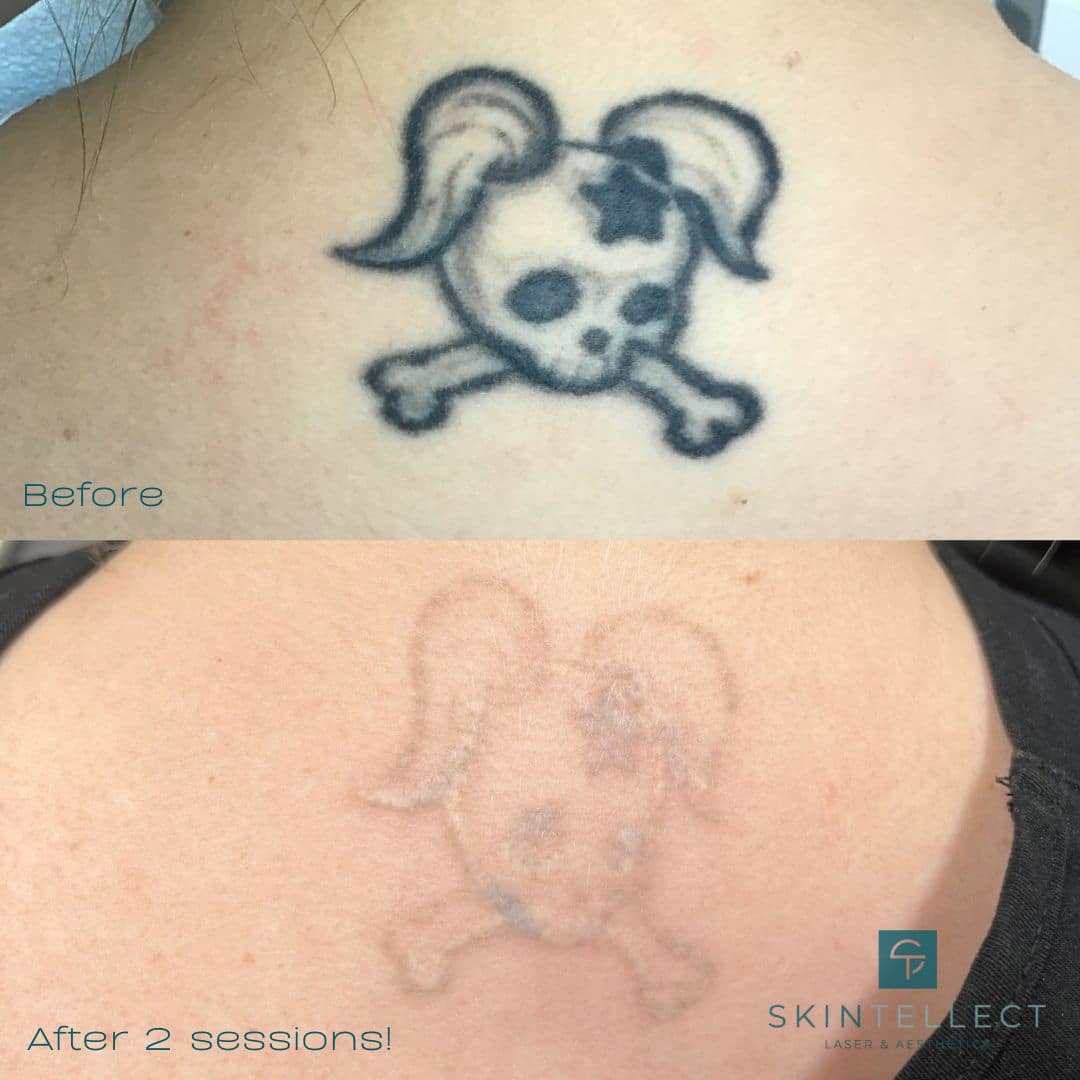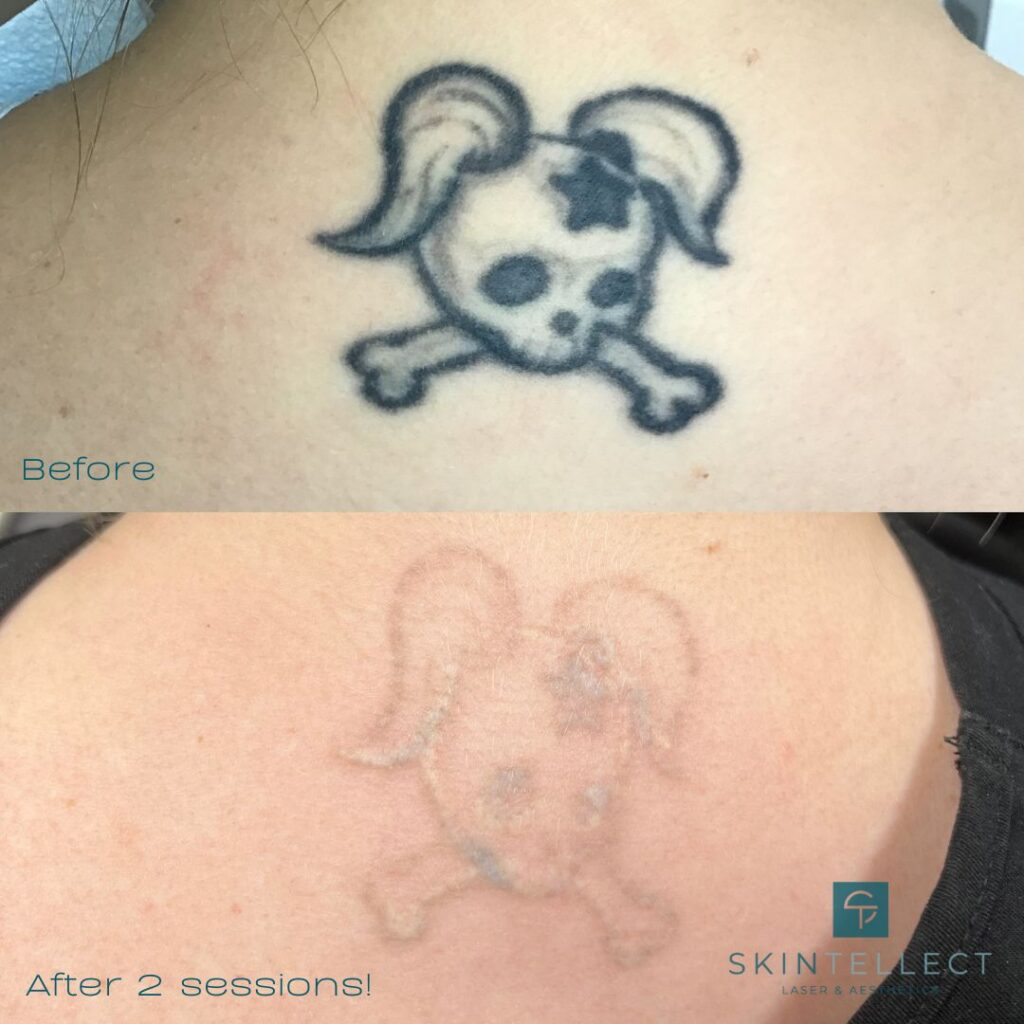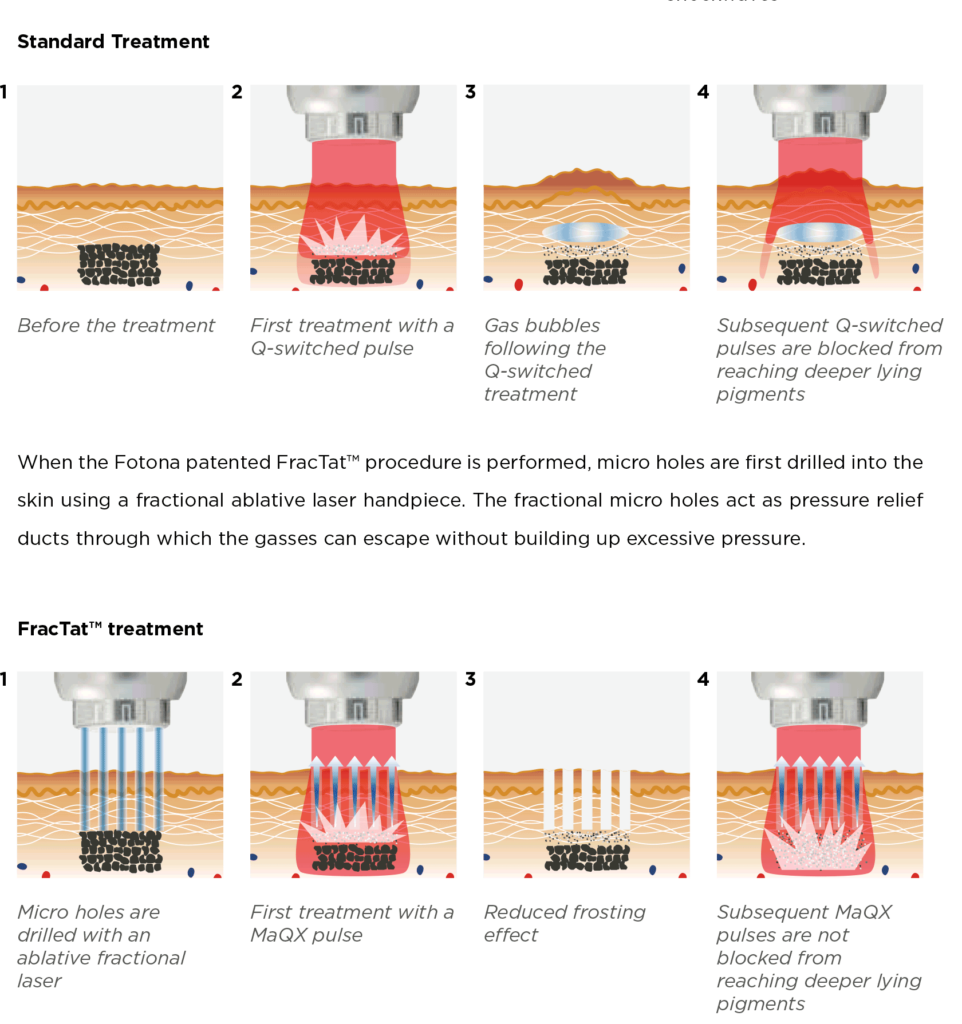 * Results may vary from person to person