Beyond Smoothness: Tampa's Best Laser Hair Removal at Skintellect
A life changing, liberating treatment!
Laser Hair Removal is an easy and permanent reduction to unwanted hair growth and unsightly ingrown hair, safe for ALL skin types.
Unlike conventional hair removal methods such as shaving, waxing or depilatories that are time-consuming and only provide short term results, Laser Hair Removal is quick, safe and effective. We employ the world's most advanced and powerful laser technology, our state of the art Candela GentleMax Laser Hair Removal Systems, providing you with long term results and significant hair reduction with as little as six treatments!
Our lasers treat both light and dark skin safely and effectively and are equipped with Cryogen fitted cooling systems for a comfortable treatment process. Enjoy the peace of mind of having your treatment performed by  aesthetic laser specialists that are all board certified and with years of experience in the field.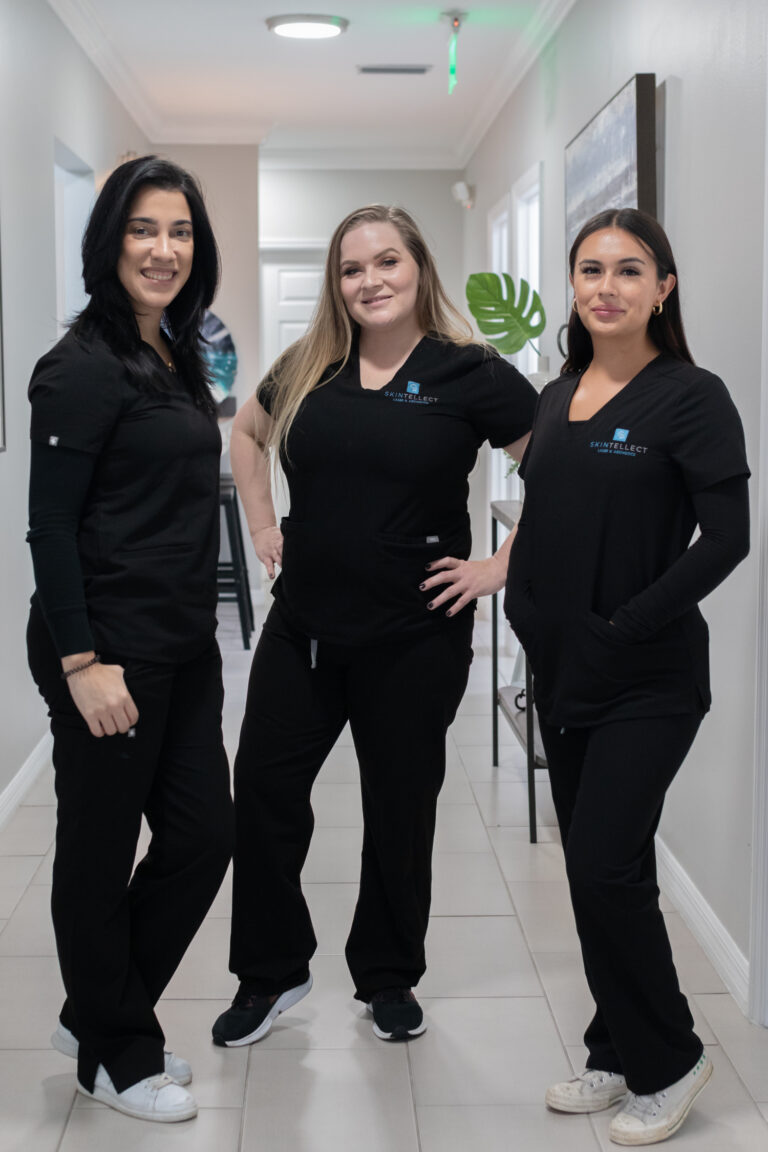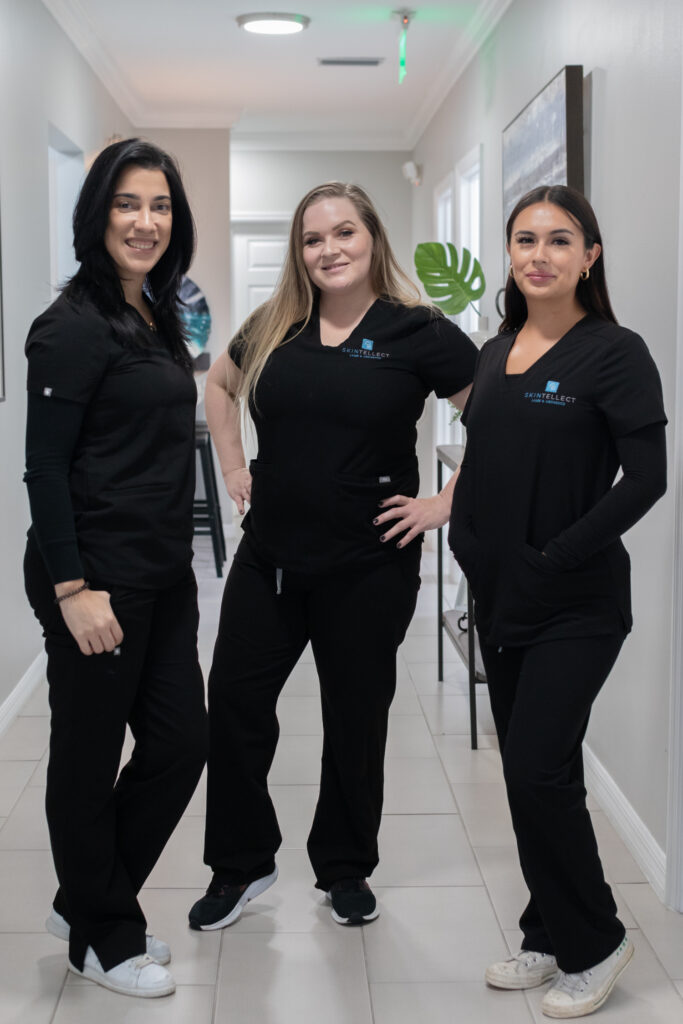 By effectively removing unwanted hair, you will not only improve the quality of your daily life routine but will also improve texture and over all tone of the skin throughout the areas treated.
Removing the hair will also prevent future ingrown hairs and scarring which will help maintain your amazing results!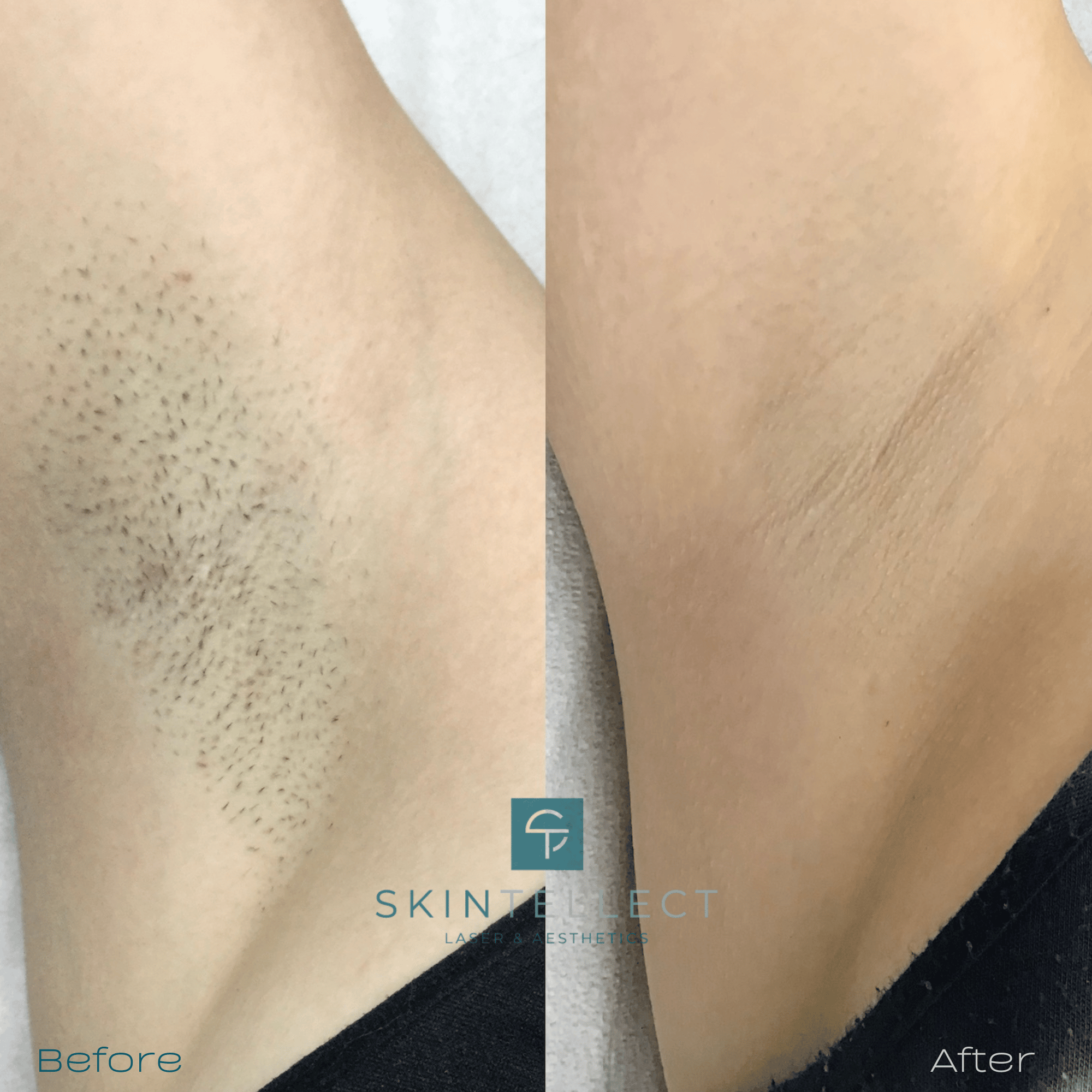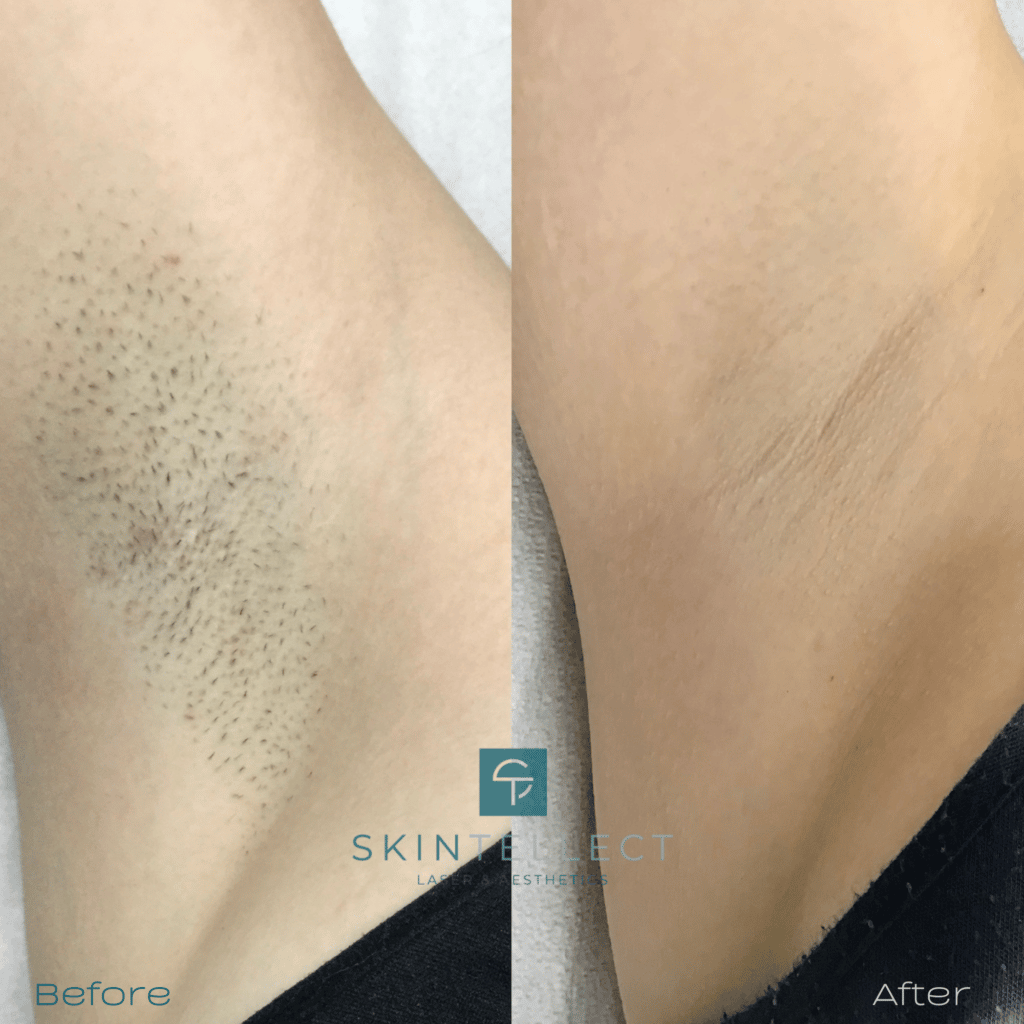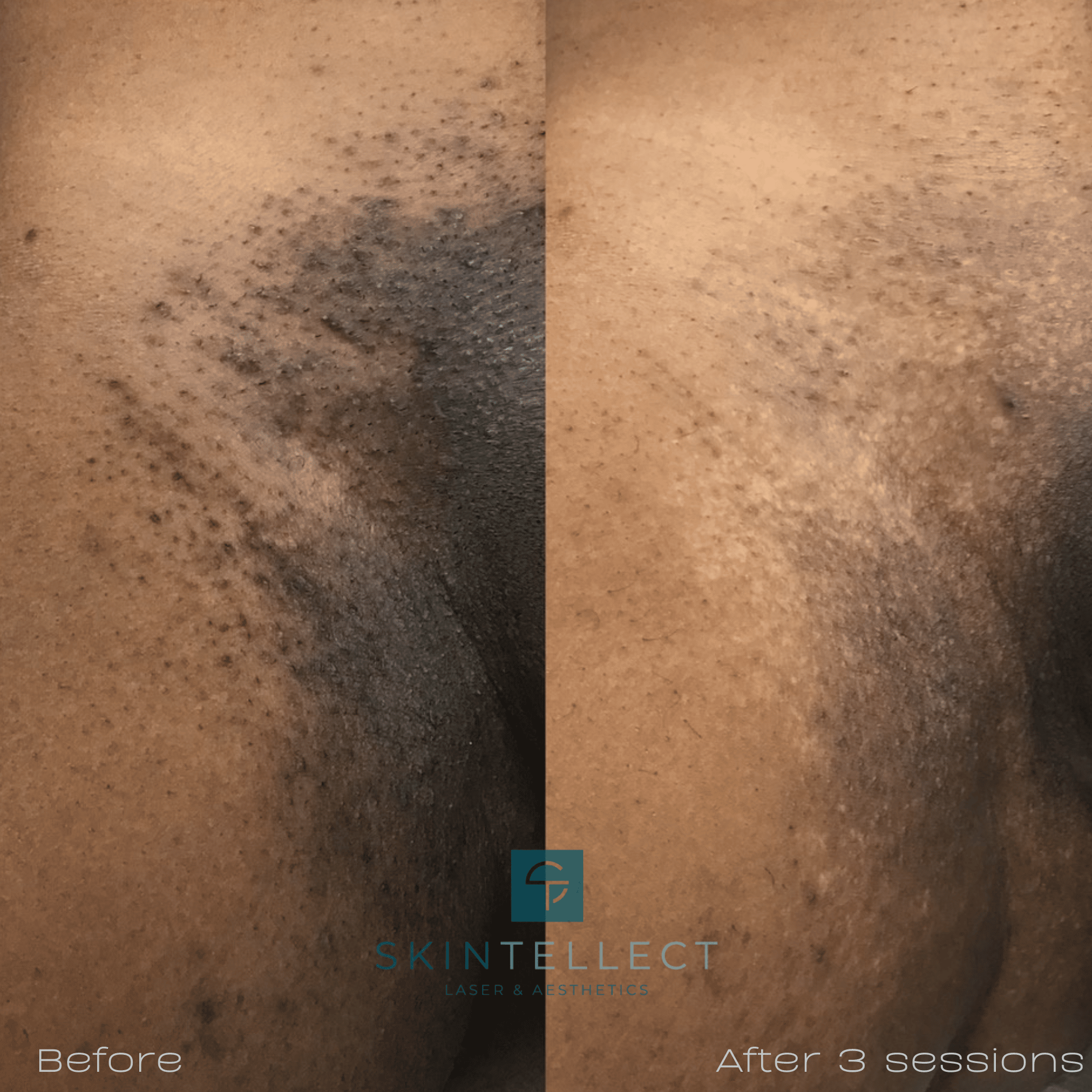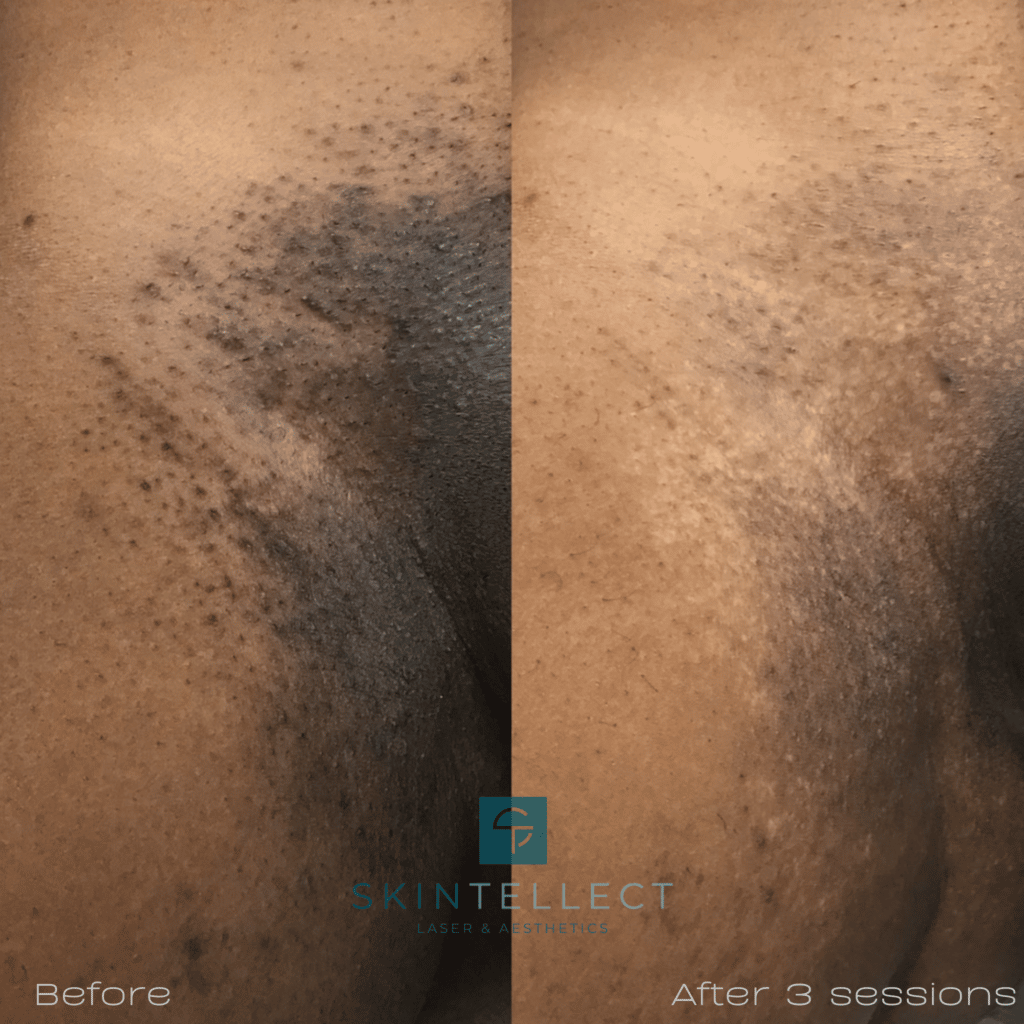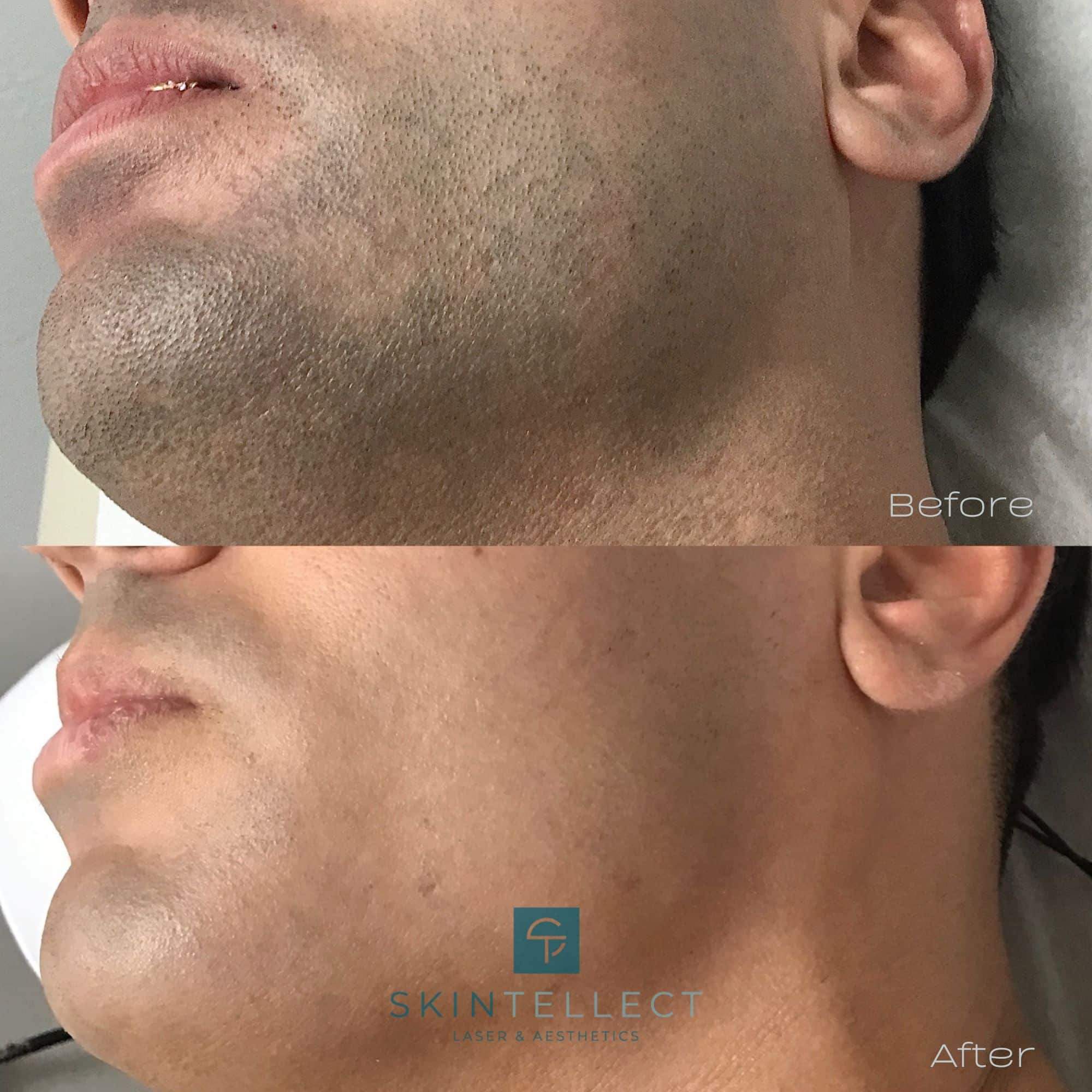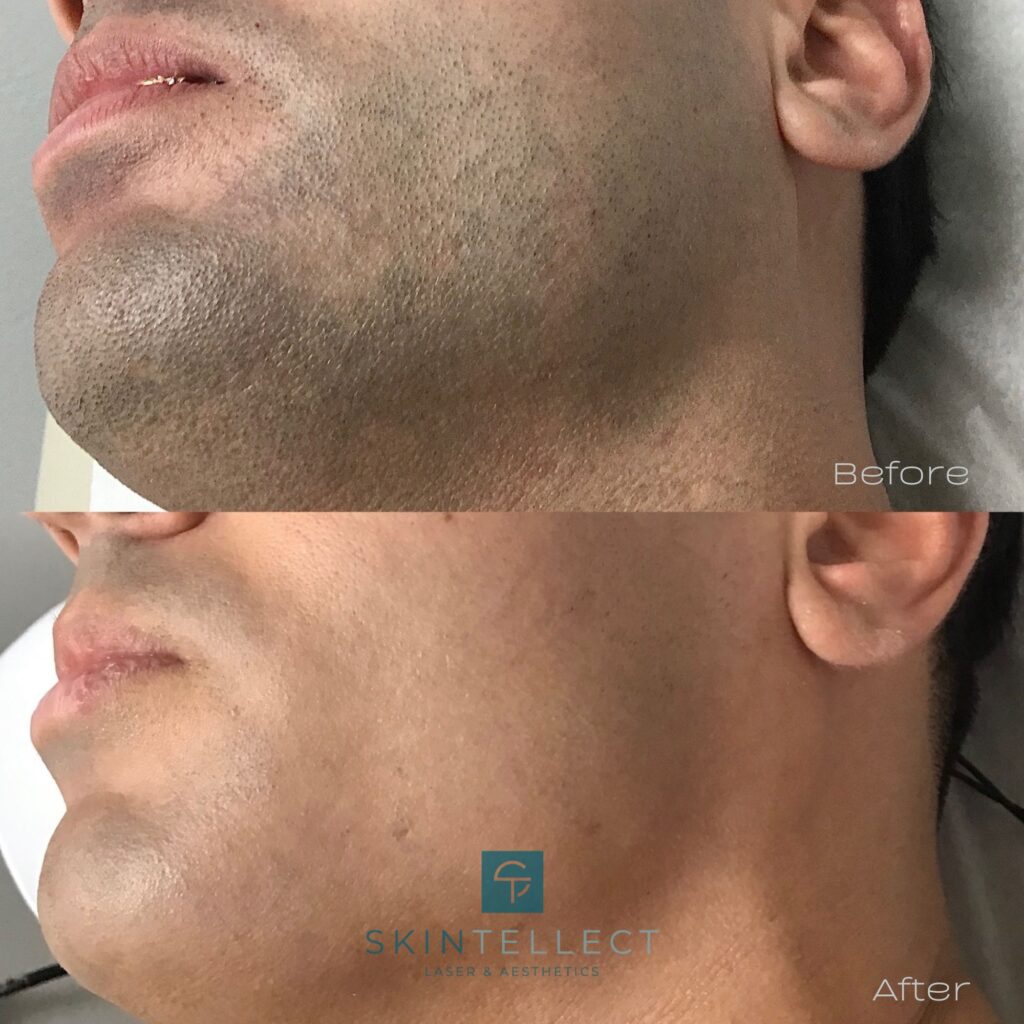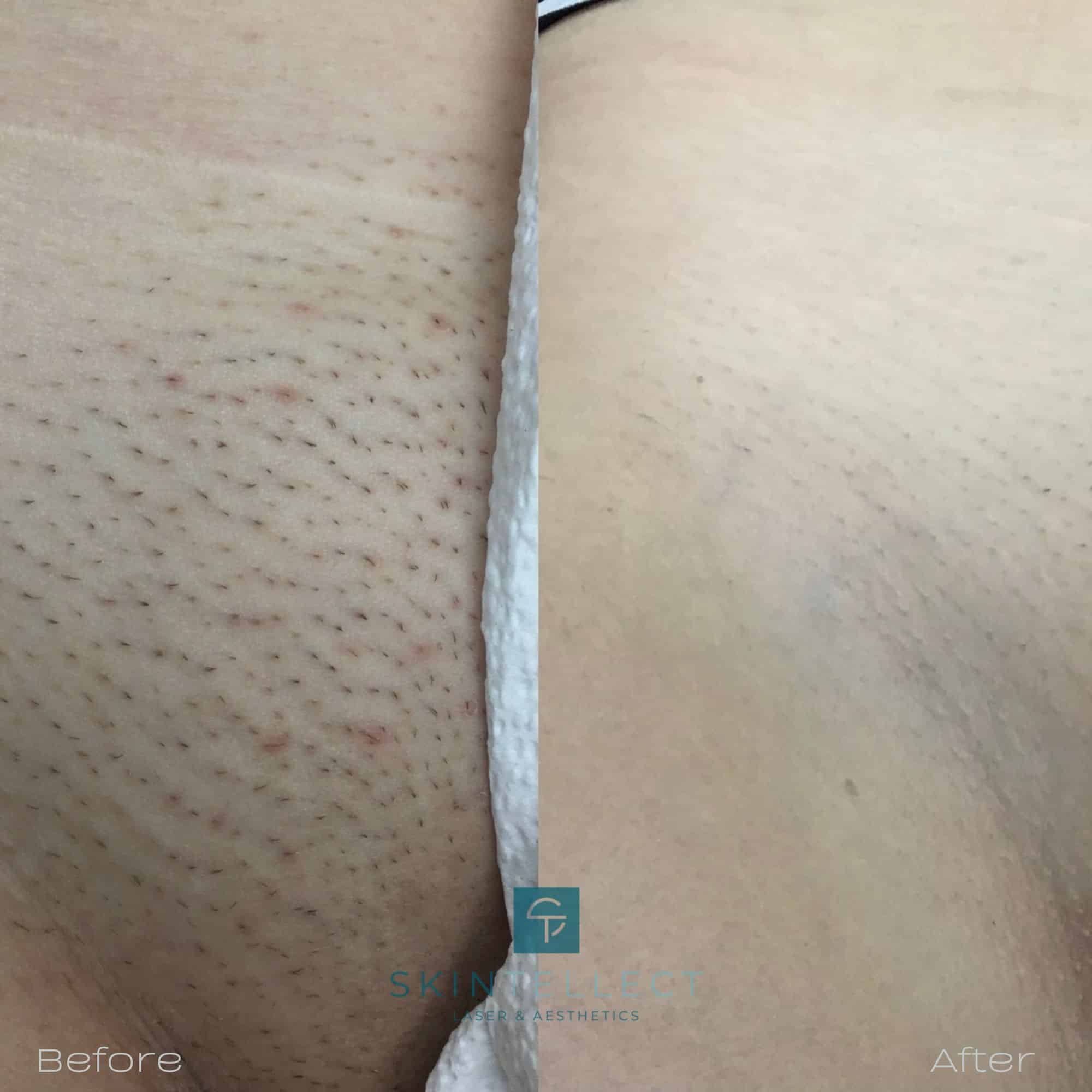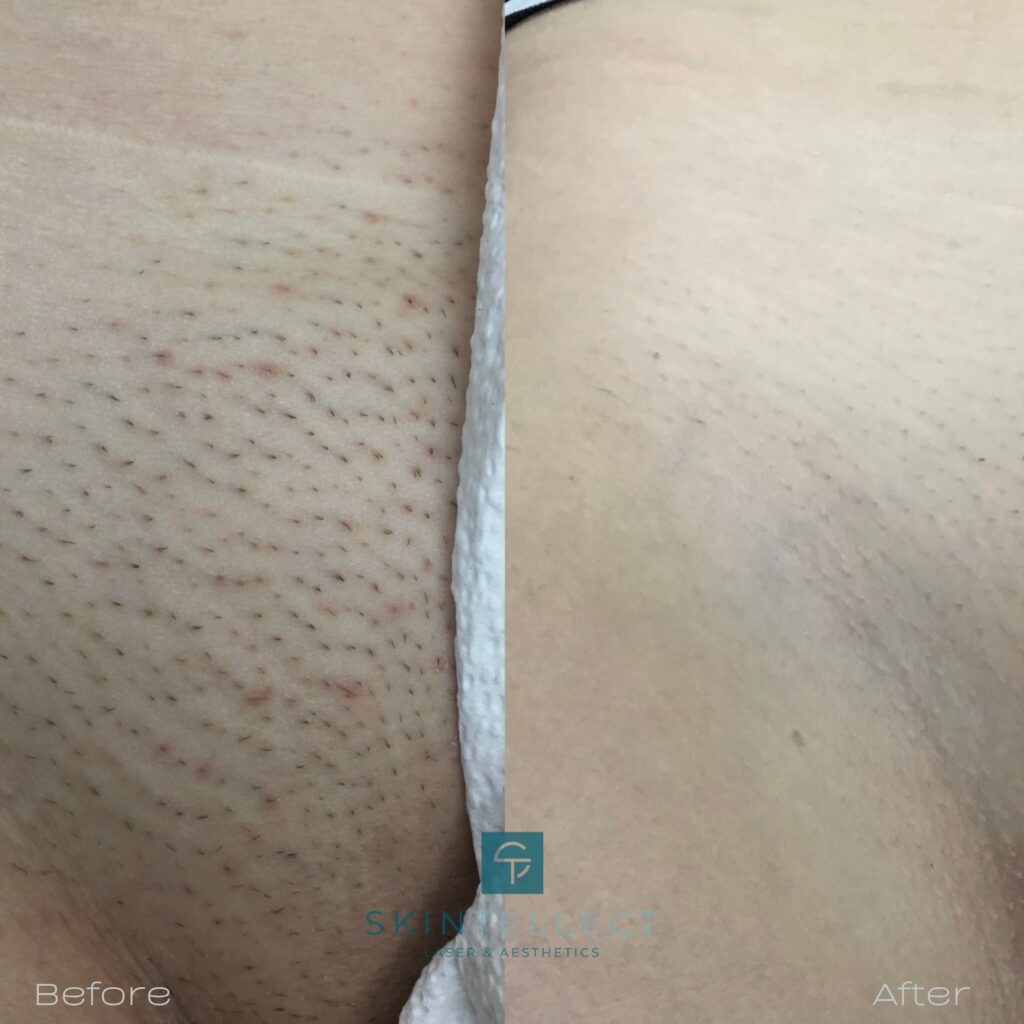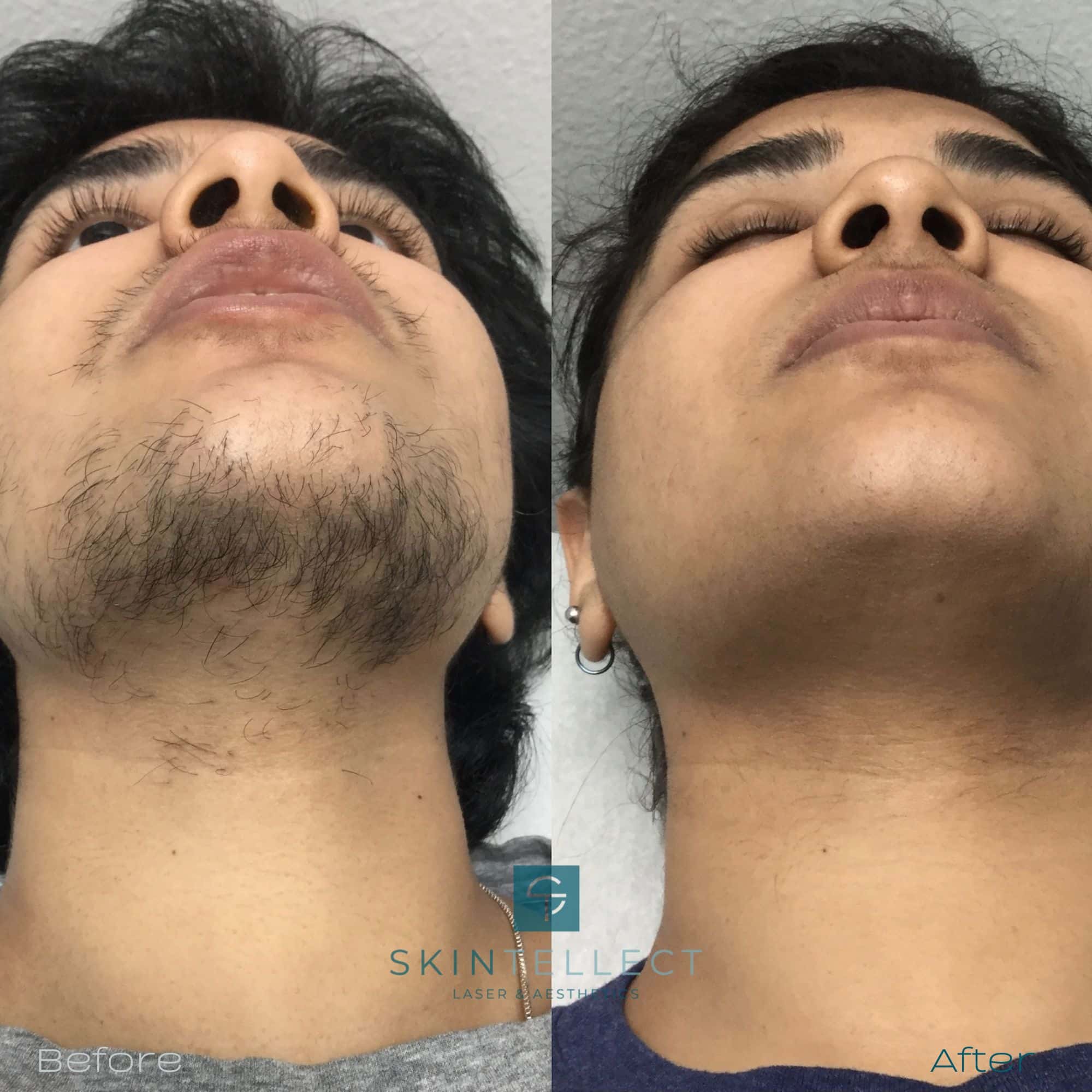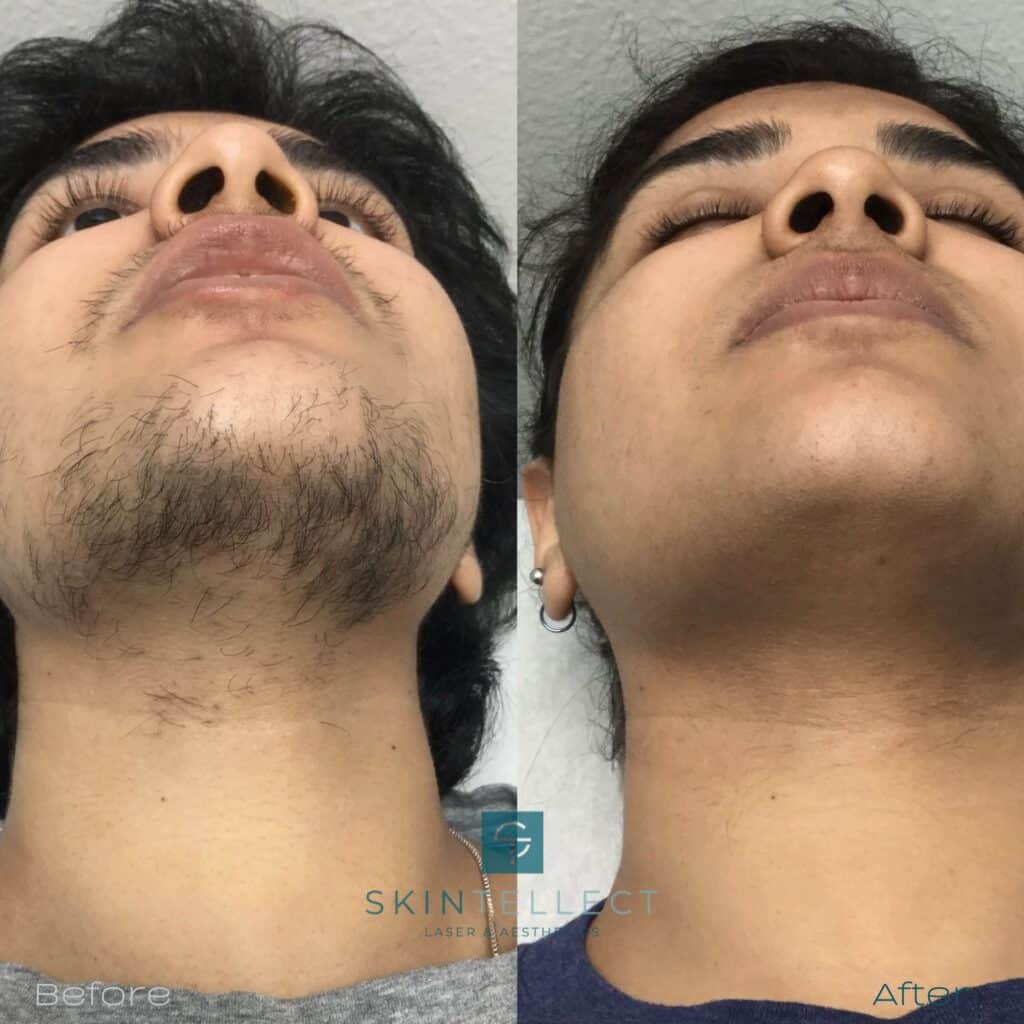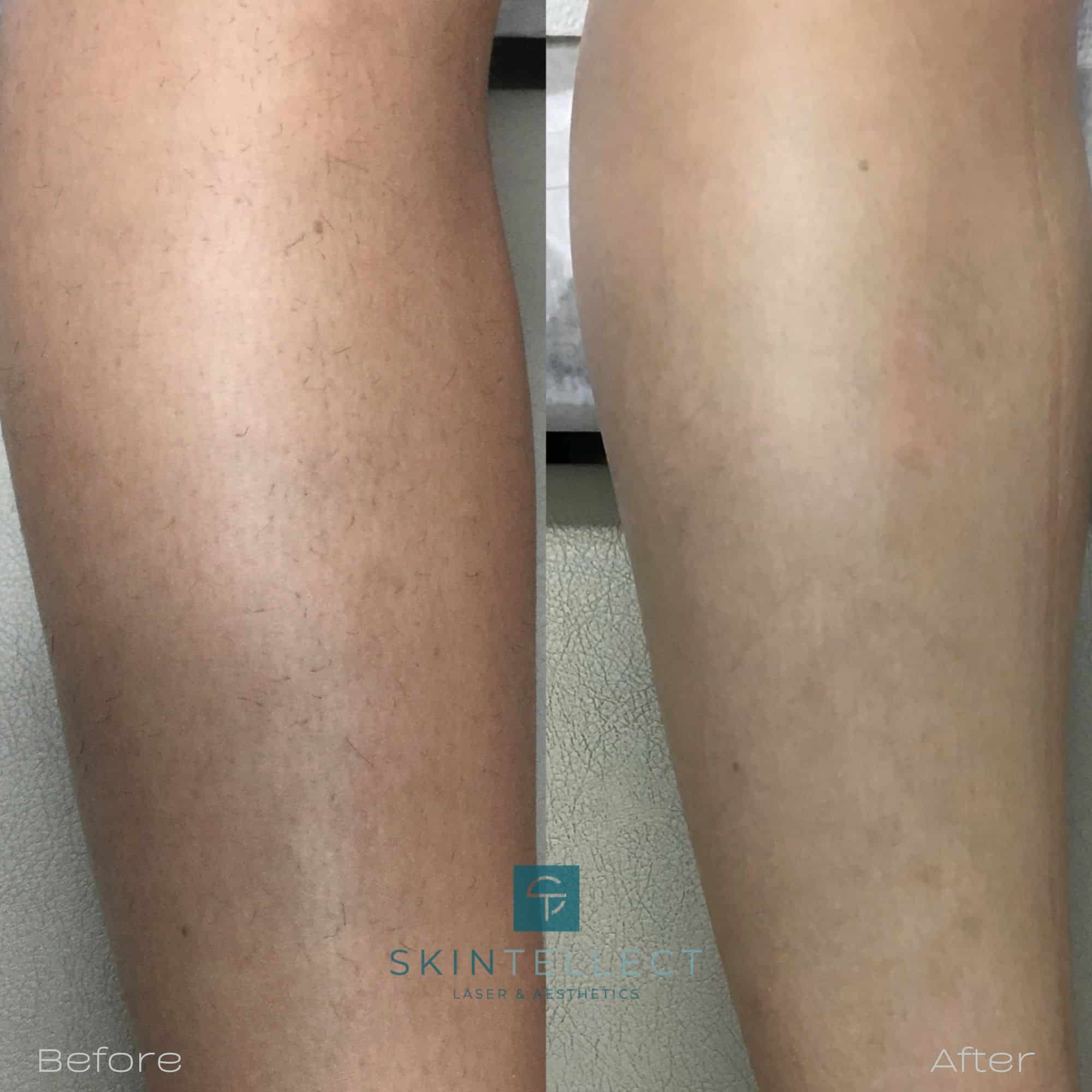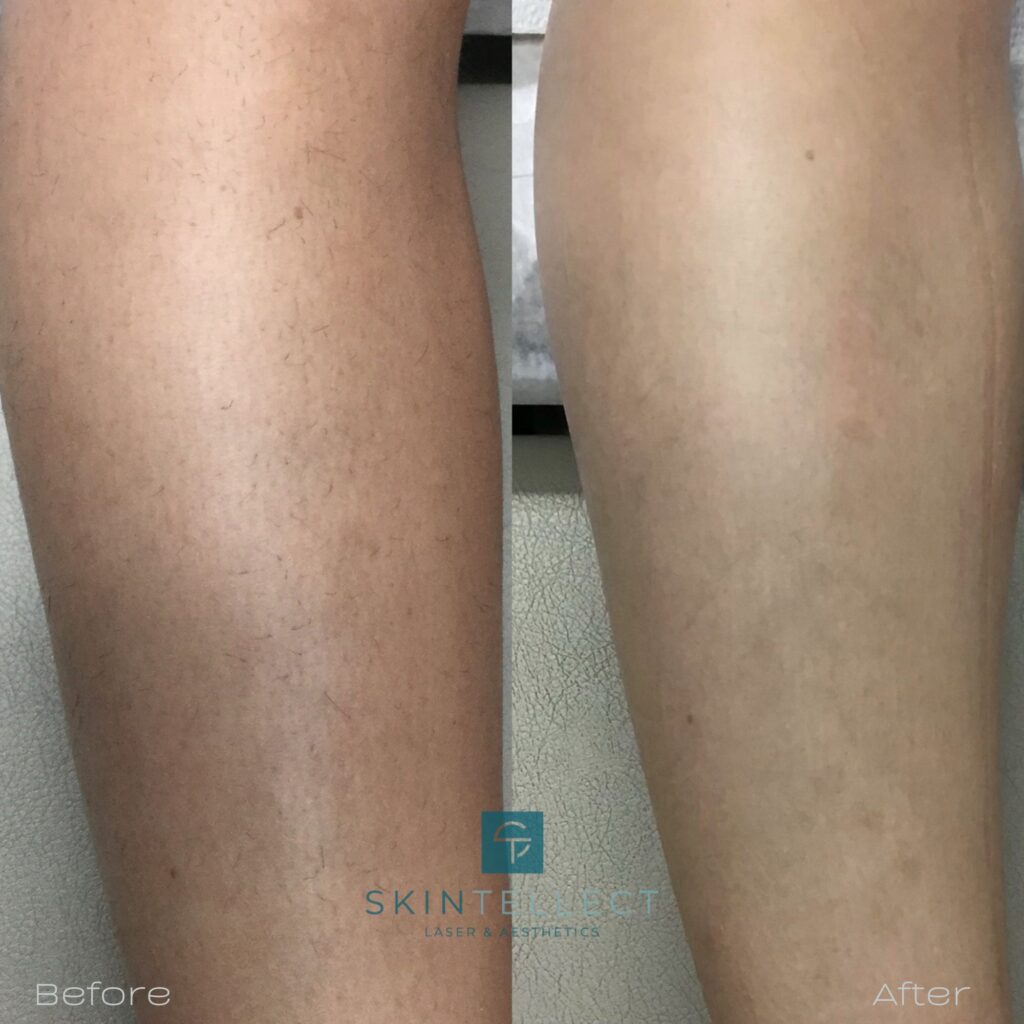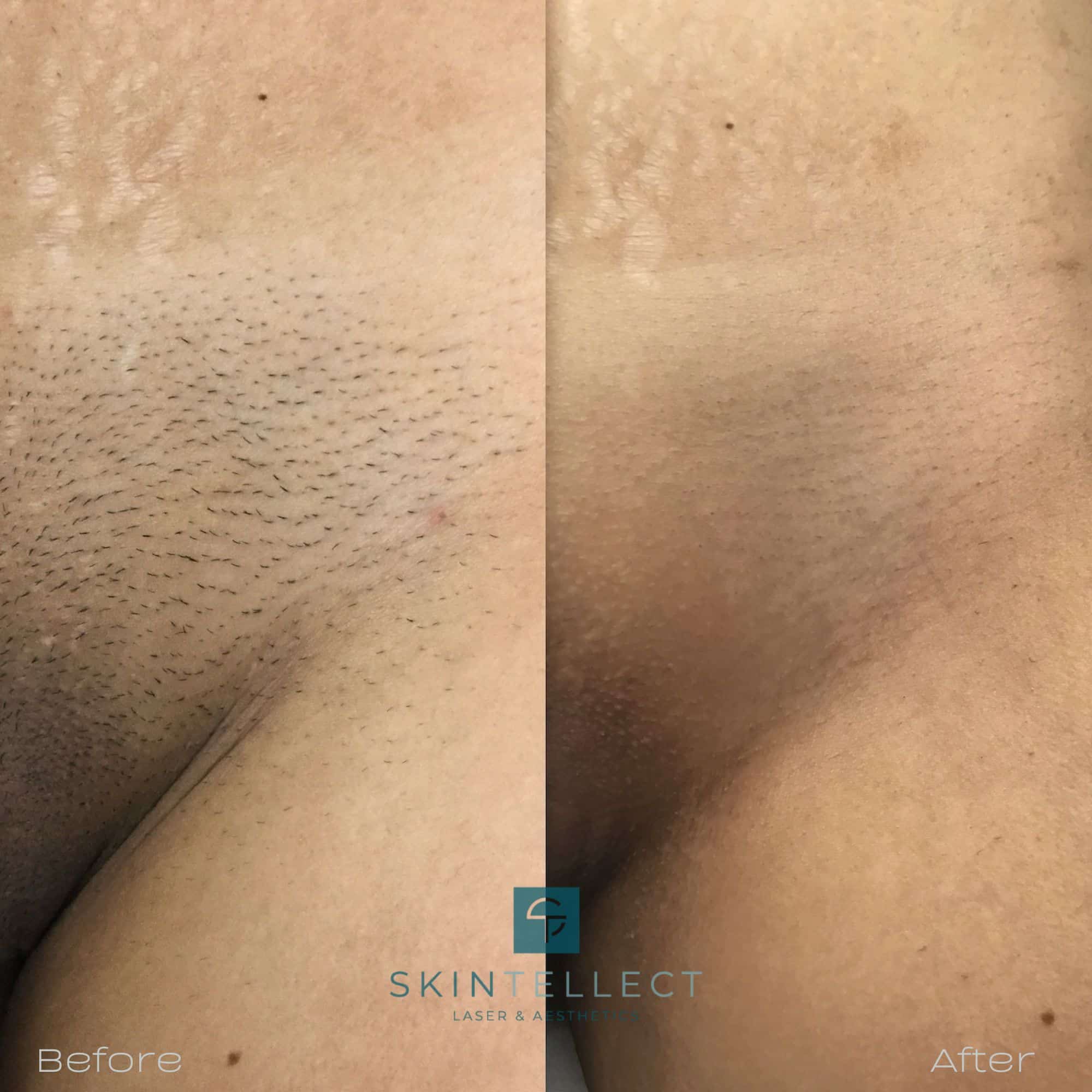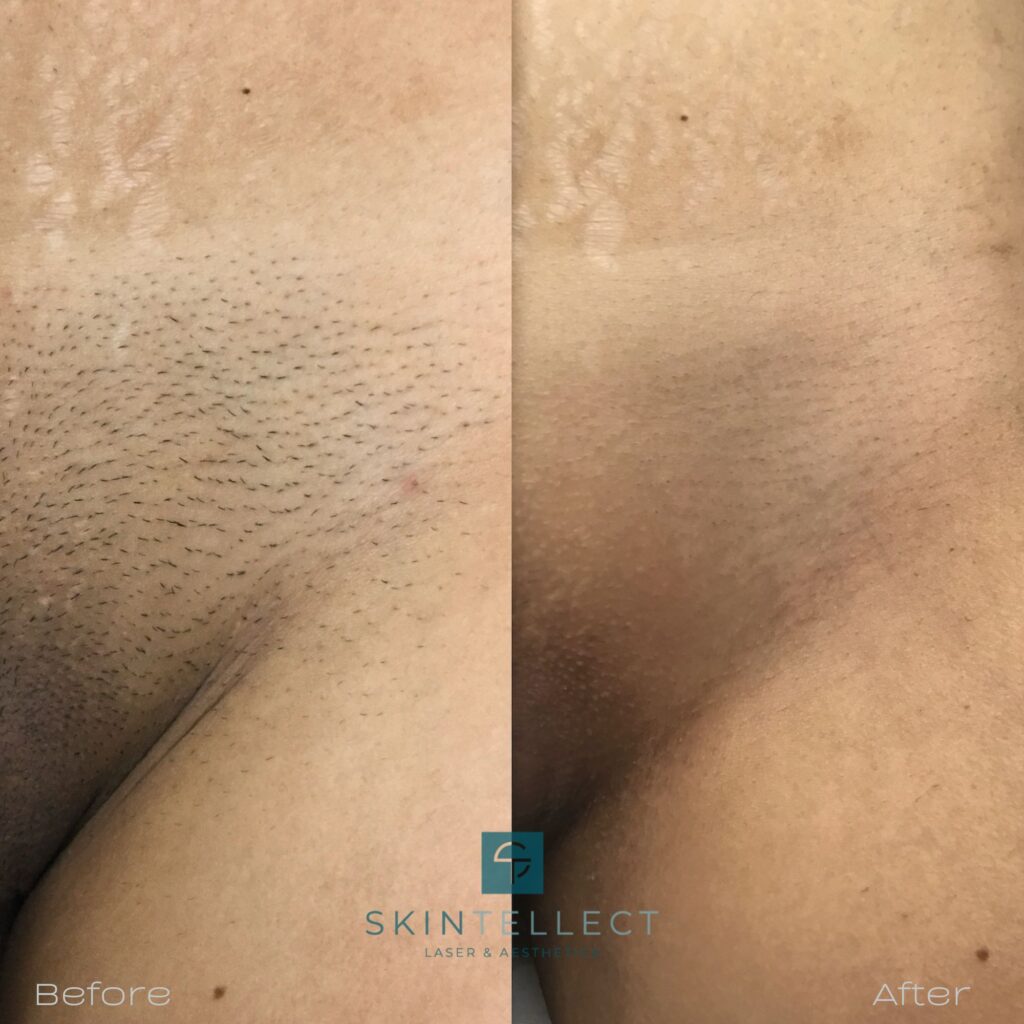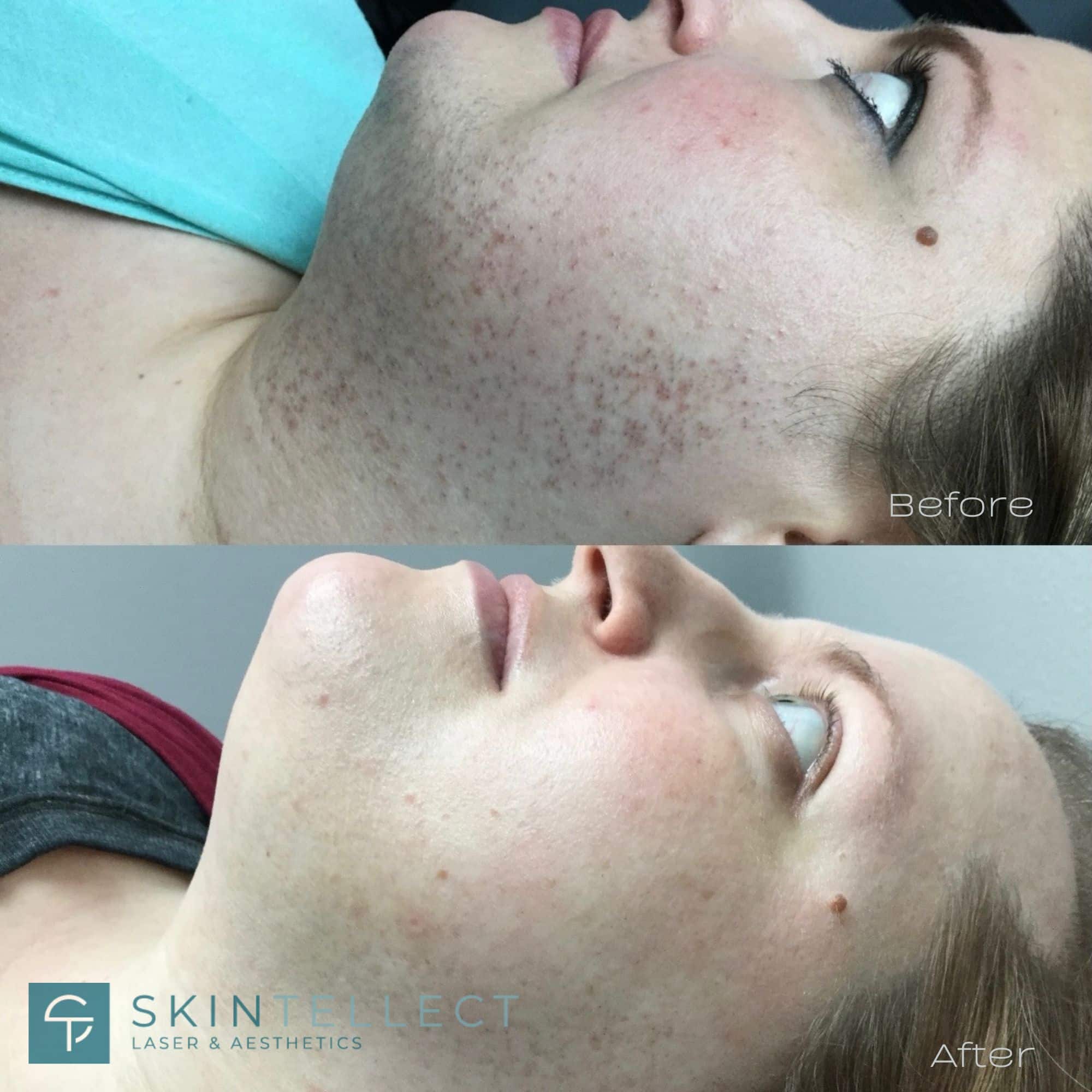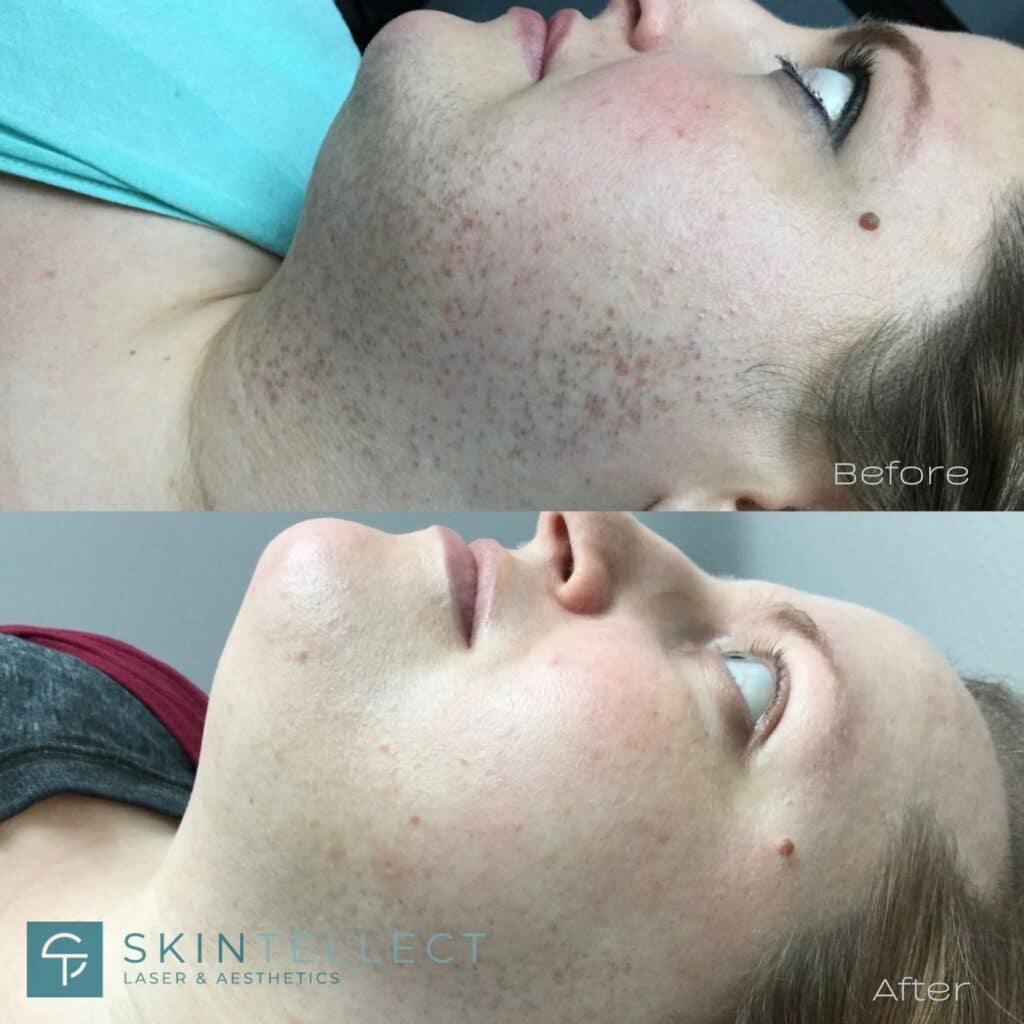 Concerned about scaring and darkening of your intimate areas?    For patients who struggle with ingrown hairs and scarring and have also noticed darkening of their skin, combining Laser Hair Removal with our Laser Intimate Skin Lightening treatment is a definite way of achieving lightening of Intimate areas like Vaginal, Perianal, Full Brazilian, Underarms, Inner Thighs (Bikini) and much more! 
WE HOUSE THE MOST ADVANCED DUAL TECHNOLOGY THAT COMBINES LASER HAIR REMOVAL AND LASER INTIMATE SKIN LIGHTENING, FOR A FULL SMOOTH EXPERIENCE!
Visit our most popular combined packages The Bayzilian and The Axilian for more details about Laser Hair Removal and Intimate Skin Lightening combined!
COMMON TREATMENT AREAS
For your convenience, areas are arranged by size from Small to Large. We've also pre-customized areas in packages based on your most popular requests.
But no worries!! Nothing is set in stone. We can always customize a new package for you if needed!
SMALL AREAS
Upper Lip

Chin

Unibrow (Glabella)

Ears

Eyebrows

Cheeks

Sideburns

Areolas

Hands (including fingers)

Feet (including toes)

Hairline

Peri-anal (Inner Buttocks)

Mid Lower Abdominal Line
MEDIUM AREAS
Underarms

Bikini Line

Hairline

Neck (front)

Neck (back)

Inner Thighs

Shoulders

Mid abdominal line

Forearms female

Upper arms female
LARGE AREAS 
Upper Arms, male

Lower Arms, male

Brazilian

Upper Back

Lower Back

Upper Legs (Thighs)

Lower Legs

Chest

Abdomen

Buttocks

Full Arms female

Manscaping (Beard grooming/shaping including cheeks and the neck area)

Scalp
TAILORED AREAS
Mid lower face:

Includes

sideburns, upper lip & chin

Full Face

Mid lower body:

Includes

Full Brazilian, thighs, lower

legs & toes

Full legs:

Includes

Thighs, lower legs & toes

Full Body:

Unlimited Areas
Pre and Post-treatment Instructions
Before Your Laser Hair Removal:
Please shave the entire area you desire treated within 1-2 days of your planned treatment (stubble is fine). Shaving more than 2 days prior may result in less effective and more uncomfortable treatments.

No tweezing, plucking, waxing, epilating, threading or using creams such as Nair, ONLY SHAVE OR TRIM. You may shave whenever you need to. Do not remove hair from the root before or for the duration of your treatments. Hair needs to be in the follicle in order to be targeted by our laser devices, which targets the pigment in your hair.

Please do not wear makeup to your session for facial hair removal. All traces of makeup must be removed in order to avoid any type of damage from the lasers.

Use a broad spectrum SPF 30 (or greater) sunblock before AND after your treatments. Avoid sun exposure/tanning prior to and after treatment for

minimum 2-3

weeks. Sun exposure/tanning cause treatments to be less

effective

and make complications after treatment more likely.

Please avoid natural tanning / spray tanning anytime within 2-3 weeks before your session.

Avoid exfoliating agents AHA/BHA, acne medication or any irritating or drying products at least 1 week prior to each treatment if you are receiving laser hair removal on the areas where those topicals are being applied. This can make your skin more susceptible to damage from the laser.

Please be aware that patients with a history of herpes may need to start oral antiviral medication before treatment. The laser heat may trigger and/or activate the virus in the same way as sun, stress and fever.

Inform us if you are currently on the medication Accutane or have been in the last 6 months. This can make your skin more susceptible to damage from the laser. 

Please notify Skintellect of any changes in topical or oral prescription medications, as they may have an effect on the ability to safely or effectively provide treatment.

Please avoid antibiotics and/or any photosensitizing medication during the time of treatment. For patients who are on antibiotics please allow 2 weeks from the last day of medication to come in for an appointment. If taking any hormone stimulating or anti-depression medication, please notify our technician prior to treatment as some medications can make you photosensitive and susceptible to damage from the laser.

Notify our office immediately if you become pregnant. Laser Hair removal is not to be perform during pregnancy or while you are breastfeeding.

Please note:  Certain medical conditions (like PCOS or Hormonal Imbalance) and certain medications can affect your results.  This varies from patient to patient.
After Your Laser Hair Removal:
Immediately after your treatment there likely will be some slight redness, swelling around the hair follicles and mild discomfort similar to a sunburn. This may last 15 minutes or up to a few hours. You may use aloe gel or cool packs may be applied to the treated areas.

You may also notice during and immediately after your session the smell of burned hairs. This is normal and will subside with cleansing.

Do not rub, or pick the treated area. Do not use any loofahs or abrasive scrubs for at least 3 days or until any redness and sensitivity subsides.

Avoid strenuous sports activities/ gym or hot water/ saunas/ Jacuzzi for up to 24 hours after treatment to minimize irritation and prolonged redness.

Avoid direct sun exposure or tanning beds for

minimum 2-3

weeks after treatment. Change of pigmentation in the treated area will appear with combination of laser and sun light. Always use a sunscreen of SPF 30 or higher with ZINC oxide or titanium for best protection.

Do not wax, epilate, pluck or use chemicals like Nair to remove your hair for the duration of your laser hair removal treatments.

Within a few days after the treatment, stubbles representing dead hair follicles will appear. Complete exfoliation takes anywhere from 10-20 days.

If a crusting or blistering develops apply Vaseline or Aquaphor ointment twice daily to keep the area moist until healed and contact our office immediately.

Continue to use broad-spectrum SPF 30, or higher, for the duration of your treatments.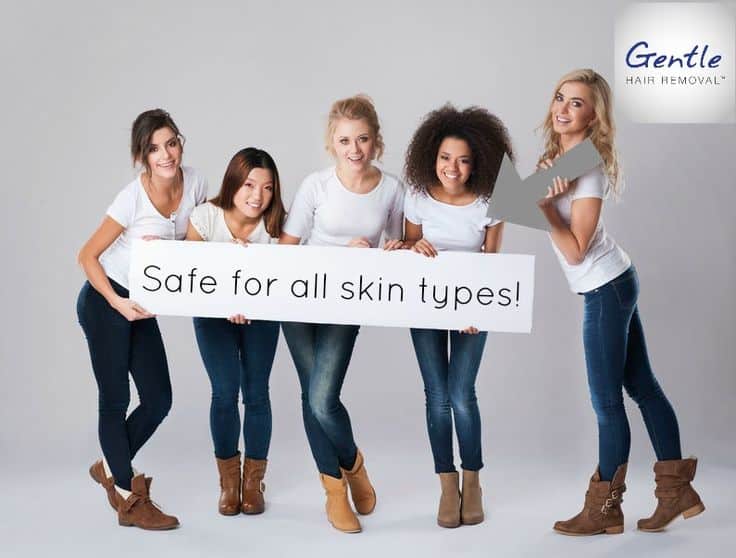 * Results may vary from person to person