WE HOUSE THE MOST ADVANCED DUAL TECHNOLOGY THAT COMBINES LASER HAIR REMOVAL AND LASER INTIMATE SKIN LIGHTENING!
A life changing,

liberating

treatment!
Laser Hair Removal is an easy and permanent solution to unwanted hair growth and unsightly ingrown hair.
Unlike conventional hair removal methods such as shaving, waxing or depilatories that are time-consuming and only provide short term results, Laser Hair Removal is quick, safe and effective. We employ the world's most advanced and powerful laser technology, our state of the art Candela GentleMax Laser Hair Removal Systems, providing you with long term results and significant hair reduction with as little as six treatments!
Our lasers treat both light and dark skin, and are equipped with Cryogen fitted cooling systems for a comfortable treatment process. By effectively removing unwanted hair, our patients not only improve the quality of their daily life routine but also improve texture and over all tone of the skin throughout the area treated.
Visit our most popular packages The Bayzilian and The Axilian (Laser Skin Lightening Brazilian) (Laser Skin Lightening Underarms)
Removing the hair will also prevent future ingrown hairs and scarring which will help maintain your amazing results!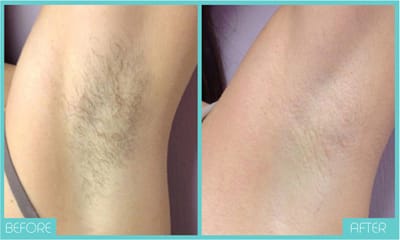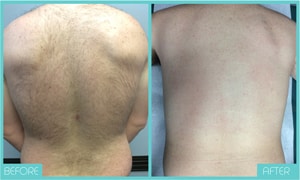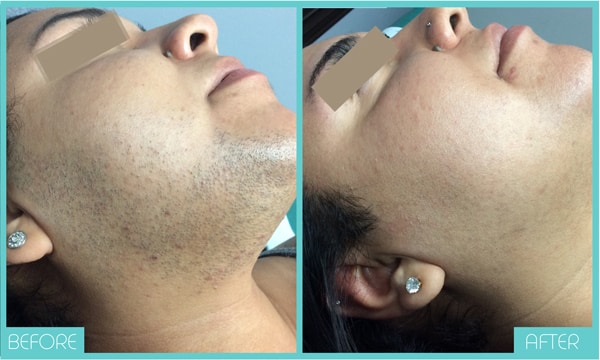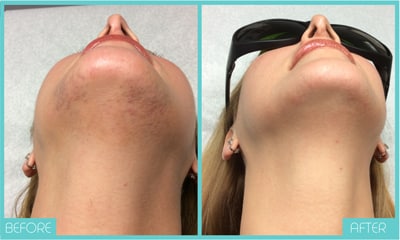 Common Treatment Areas
For your convenience, areas are arranged by size from Small to Large. But no worries!! Nothing is set in stone; we can always customize a new package for you if needed!
Small
Upper Lip
Chin
Unibrow (Glabella)
Cheeks
Sideburns
Areolas
Hands (including fingers)
Feet (including toes)
Forehead
Peri-anal (Inner Buttocks)
Mid Abdominal Line
Medium
Underarms
Bikini Line
Hairline
Neck (front)
Neck (back)
Inner Thighs
Shoulders
Upper Abdomen (without flanks)
Lower Abdomen (without flanks)
Large
Upper Arms
Lower Arms
Brazilian
Upper Back
Lower Back
Upper Legs (Thighs)
Lower Legs
Chest
Abdomen
Buttocks
Post-treatment Instructions:
Avoid direct sun exposure or tanning beds for 2 weeks after treatment. Change of pigmentation in the treated area will appear with combination of laser and sunlight. Always use a sunscreen of SPF 30 or higher with ZINC oxide.
Do not wax, epilate or pluck during the time of laser treatment.
Redness and swelling of the follicles/tissue may appear and will remain for approximately 15 min up to a few hours.To reduce swelling, an ice pack may be applied to the treated area.You can also apply over the counter Hydrocortisone 1% or an antibiotic cream such as Neosporin or Polysporine for ingrown hair and pustules.Contact our office immediately if needed.
Avoid rubbing, scratching or picking the treated area.
Within a few days after the treatment, stubbles representing dead hair follicles will appear. Complete exfoliation takes anywhere from 10 – 20 days.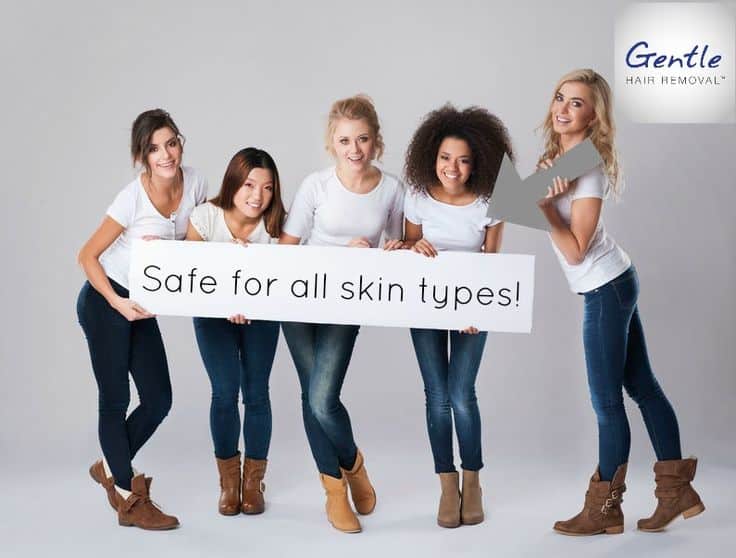 * Results may vary from person to person