THE ULTIMATE LUNCH TIME FACE-AND-NECK-LIFT
TURN BACK THE SIGNS OF AGING !
With a non-surgical procedure that immediately lifts sagging skin with virtually no pain, side effects, or recovery time. It's now possible for you to obtain the benefits of a face lift without going under the knife!
https://youtu.be/uGs3vNBcnuM
PDO Threads are one of the most popular and highly effective non-surgical means to lift & tighten loose, sagging skin. PDO (polydioxanone) is a synthetic fiber widely used in areas of medicine such as general surgery and cardiology. In aesthetics, the threads help to lift sagging skin as well as stimulate new collagen – your own natural collagen.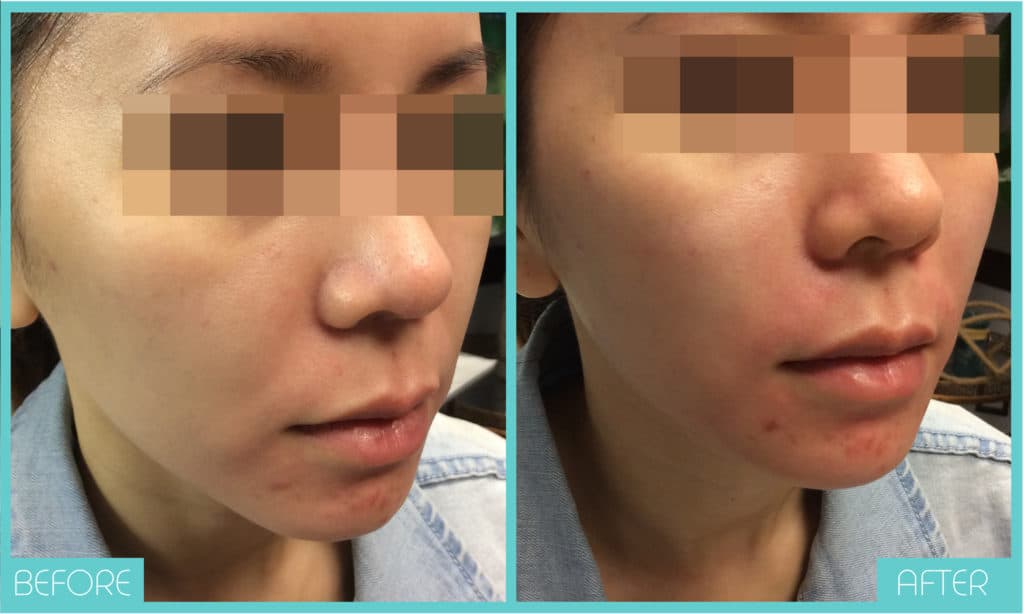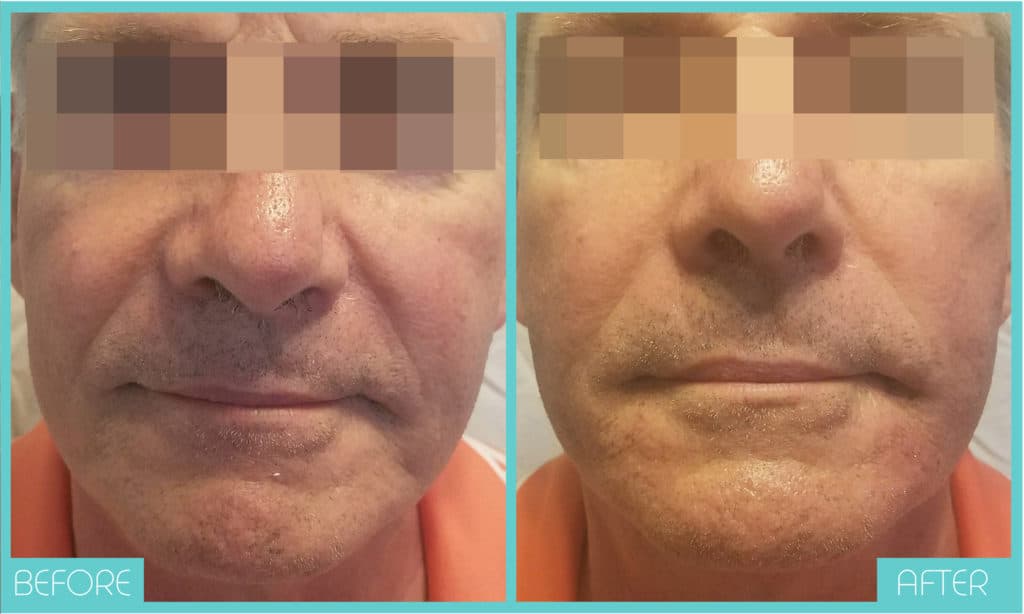 Tightening of lower third of the face.

Lifting of Mild to moderate jowling of the lower third of the face –

Mid face (cheeks) soft tissue Elevation.

Revitalization of skin

Skin Improvement

Skin Bio stimulation

Prevention of sagging and improvement of cutaneoelasticity

Softening of wrinkles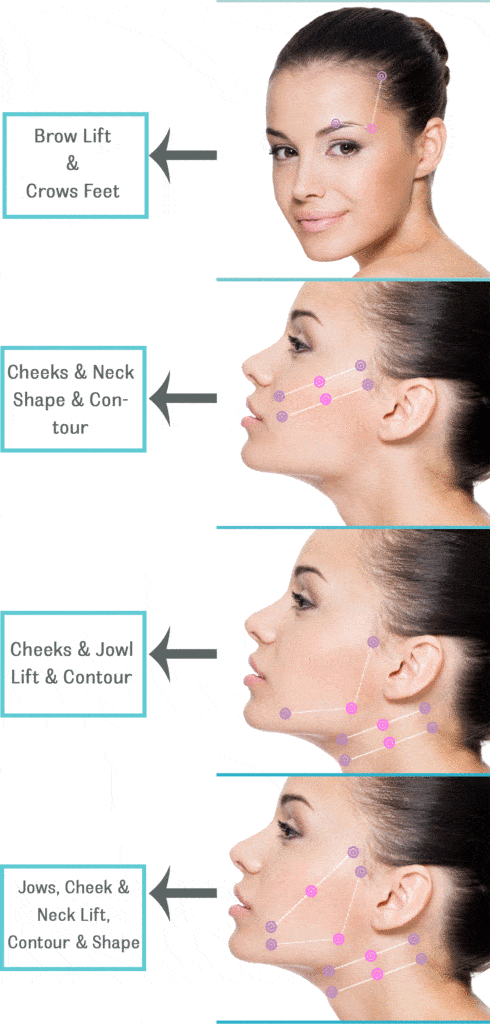 How are Threads used?
Create a Lifting Effect of the skin and generate new Collagen stimulation with 2 innovative techniques:
Mesh Effect
Works by inserting very fine PDO threads within the superficial tissue of the skin that needs to be treated for support and volume, in addition to the Biostimulation induced when threads are reabsorbed. Through this "Net Effect", mild Fibrosis results, which strengthens connective tissue on the skin. Results are visible in 4-6 weeks.
Barb Threads for lifting
This technique will provide immediate lifting! And will allow Bio-restructuring when threads are absorbed. Results will last 12 months – 2 years!
Which areas can I treat?
Crows Feet

Brow Lift

Cheeks & Neck Shape & Contour

Smoker Lines

Cheeks & Jowl Lift & Contour

Jawline, Cheek & Neck – Lift, contour & Shape

Nasolabial Folds (Smile Lines)

Lips Contour

Marionette Lines
What should I expect after Insta-Lift procedure
Once the threads are situated in the skin, new bundles of collagen will gradually build around each PDO thread and strengthen the skin. This scaffolding supports skin tissue and keeps it in the desired shape or place. When the PDO threads dissolve over the course of 4 to 6 months, all that extra collagen keeps the skin tight and healthy, leaving you looking younger and revitalized!