Fibroblast Skin Tightening
Fibroblast is the world's most advanced, non-invasive, skin lifting, skin tightening and rejuvenation device used to treat wrinkles, and sagging, dull skin. The Fibroblast Pen is an FDA approved, CE approved device used to perform fibroblast therapy, a technique used to stimulate production of collagen in the skin.
In layman's terms, Fibroblast Lift is a minimally invasive treatment that uses a device fitted with a tiny needle to deliver heat to the skin to tighten and firm it.
As Fibroblast Skin Tightening is more than a simple tightening treatment, skin is actually removed, so the effects should last as long as they would with invasive surgery. Like all surgical and cosmetic procedures, the effects of Fibroblast treatment are not entirely permanent as it does not stop any further aging.
How does the Fibroblast Pen work?
Our highly trained and certified Fibroblast Pen technicians use the device to delivery soft-surgery fibroblasting. Significantly tightens, lifts, resurfaces, and regenerates practically any area of the skin.
Fibroblast converts electrical energy into gaseous diatomic molecular nitrogen and transmits that energized gas in a non-contact way to the skin's surface from above. This causes a micro-trauma to the skin's epidermal layer (top layers) whilst simultaneously heating and disrupting the deeper dermal structure via thermal conduction. This treatment is also known as fibroblasting. Fibroblasts are the most common cells of connective tissue in the body that produce collagen.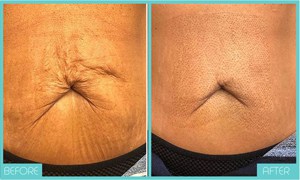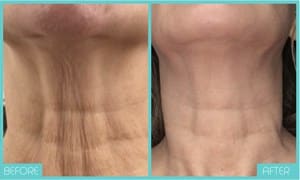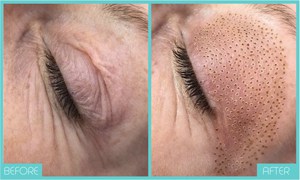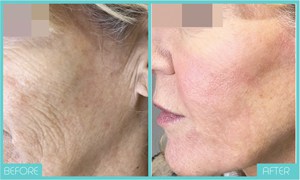 * Results may vary from person to person
Laser Hair Removal Tampa